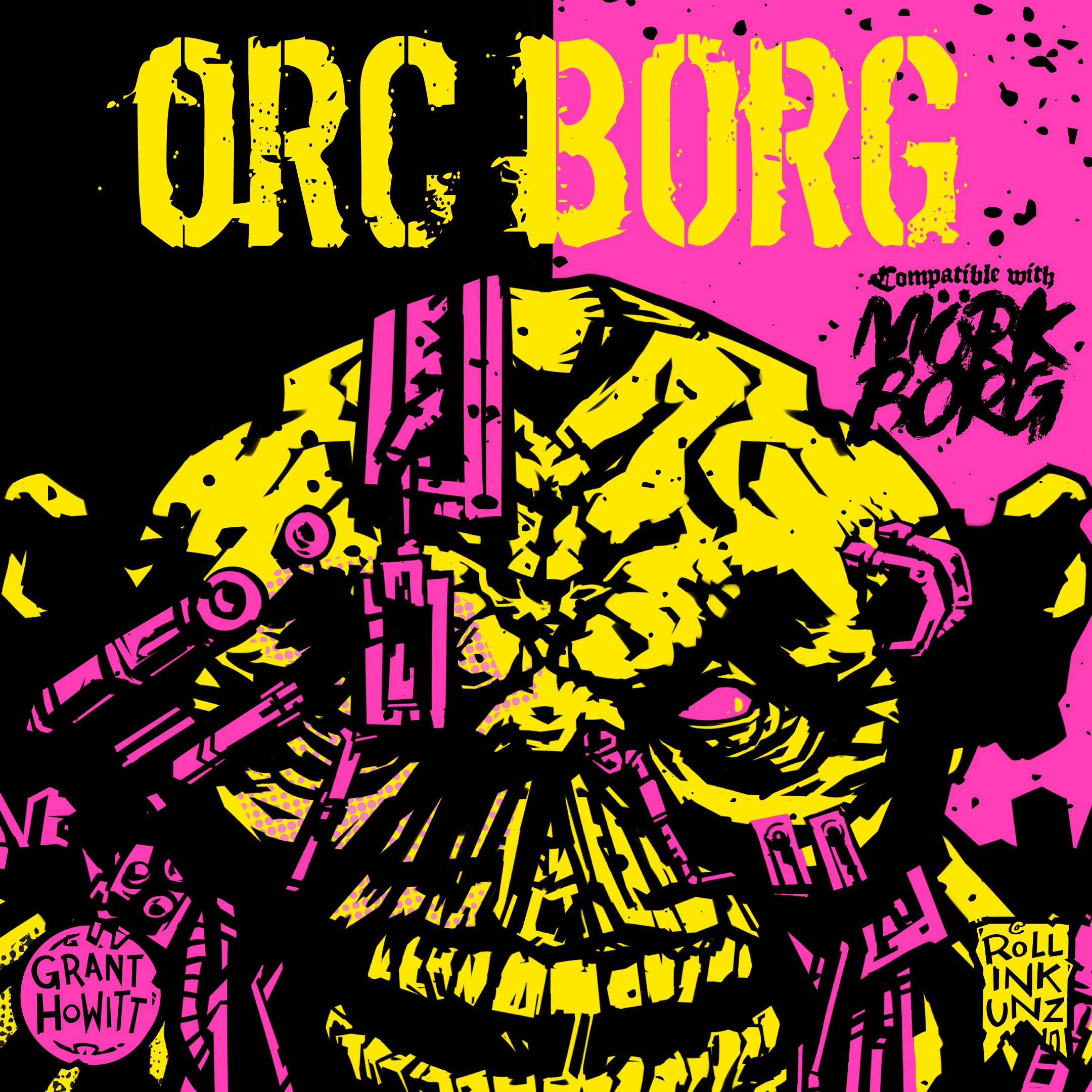 Grant Howitt and ROLLINKUNZ' ultraviolent technicolour zine extravaganza is now live on Kickstarter. If you want to forge your own path to a glorious DOOM amongst the stars, you can pledge for a physical or digital copy here.
In ORC BORG you play a cybernetic orc hooning through space on an out-of-control junkheap spaceship called THE DERELICT. The Derelict's ultimate destination – you believe – is the DOOM, a fiery cataclysm triggered when it crashes into heaven. You are doing everything you can to survive until it happens and/or trigger it ahead of time, because it sounds like a laugh.
It's based on the MÖRK BORG game engine, but it's a standalone game which can be played entirely from the material inside the book. For more details (including the beautiful RISO printing method we're producing the zines with) you can check out the Kickstarter page here.
WHY KICKSTARTER?
Kickstarter courted controversy late last year when they announced they were interested in implementing blockchain technology into their platform, leading to some users cutting ties with the company. Since then they've been noncommittal with regards to the decision, leading to a lot of frustration. We've weighed up the pros and cons of using Kickstarter as a funding platform and, for Orc Borg, we think it's the best choice. It's no guarantee that we'll use them in the future, and we'll continue to examine our funding methods as we release further products.
We've explained our reasoning in this document. If you're not interested in supporting Kickstarter, ORC BORG will be on sale through traditional channels as soon as possible, and we'll keep you informed via our newsletter.