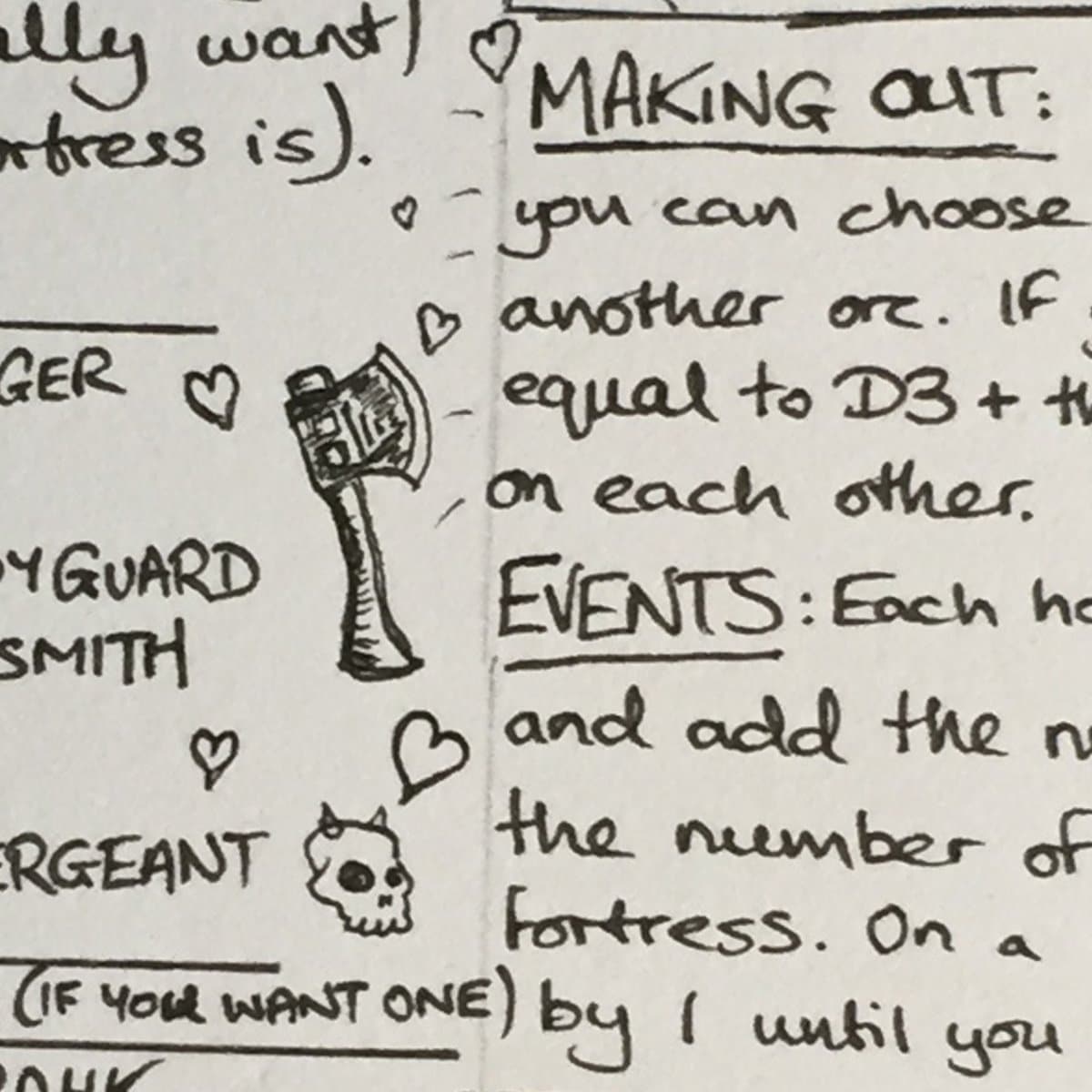 After the success of Honey Heist, it was always going to be a difficult act to follow, but I'm pretty happy with Big Gay Orcs – or A Thousand Orchid Blossoms, to use its alternative title. I've wanted to write more games about romance and human interaction for a while, and I feel like wrapping the fiction of orcs who are about to die around that makes it distant enough from real life for me to get over the uncomfortable sensation of talking about love and kissing with my friends.
(That's interesting in and of itself – we're generally pretty fine discussing blood and guts, and horrendous body horror and mind-warping terror, but the moment snogging comes up everyone gets uncomfortable. Why is that? I think there's a blog post about that in future.)
You can download it for free from our store, and a couple of kind reddit users (namely Frieth and s_mcc) have written it out as text files if squinting at a .jpeg isn't your thing – here's one and here's another.
If you like my one-page games and want to contribute to my Patreon, gee, that'd be just super. Backers at $15 and up get access to The Back Pages, which have exclusive, not-released-online content sent to them in the mail. So that's nice.